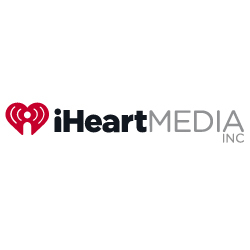 iHeartMedia
Account Executive
Saint Louis, MO
Have you considered working for the #1 Audio Company, not just in St. Louis or even Missouri but, in the entire country? iHeartMedia is the #1 Audio Company in the US reaching 9 out of 10 Americans every month!
You know iHeart for our amazing concerts and podcasts as well as our national and local personalities like - Billy and Judi, mornings on 103.3 KLOU, MiKeith on 103.3 The Beat, Bobby Bones on 93.7 The Bull, Ryan Seacrest on Z107.7, and many more!
iHeart St. Louis is looking for dynamic professionals to join our team! Have a sense of what it takes to win? If you want to grow your career, can move at the speed of light, and still have fun – Well then, we want to talk to you.
Being the #1 Audio Company in the country, we offer much more than radio advertising! As a Media Sales Consultant with iHeartMedia, you have the capability to sell the most innovative and inclusive broadcast and digital marketing tools. You'll have all of these tools at your fingertips to sell locally from the St. Louis Metropolitan Area plus you'll be able to represent over 160 markets across the country representing over 850 diverse iHeartMedia radio stations.
What You'll Do:
Immerse yourself in learning iHeartMedia's Broadcast + Digital Marketing Products (we are always innovating and growing!)
Work in an engaging and supportive culture.
Identify and solicit new business while maintaining a full pipeline of sales prospects.
Service and grow relationships in existing base of clients.
Identify client/agency needs and develop influential proposals to meet needs and opportunities.
Collaborate with internal partners to drive revenue.
Creates effective marketing campaigns in cooperation with iHeartMedia resources.
Deliver effective sales presentations with confidence.
Generate revenue and meet/exceed established sales targets.
Maintain client communication and ensures client satisfaction.
Monitor competition to continually find new account leads.
Negotiate rates and ensures prompt payments.
Follow all station procedures for preparing orders, resolving billing issues, submitting regular reports regarding sales, pipeline lists, forecasts and competitive analysis.
What You Bring:
A desire to learn and grow!
Team player
Independent; self-motivated; competitive; assertive personality
Strong problem-solving and analytical skills
Persuasive communication skills: verbal, written and presentation
Strong client service relationship-building skills
Ability to plan and organize, set priorities and multi-task in a fast-paced environment
Stress tolerance especially with tight deadlines and financial pressures
Digital/Media Sales Experience is a plus
Sales Experience is preferred but, not required
High school diploma required; college degree preferred
Microsoft Office and social networking platforms skills
Drive your own vehicle with a valid driver's license and state-mandated auto insurance.
wnym3ppecci2
124969408