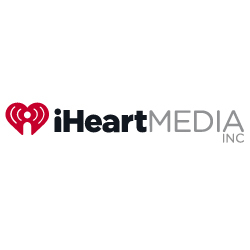 Promotions Coordinator
Saint Louis, MO
Working at iHeartMedia is exciting! We are the leading media and entertainment company with the largest reach of any digital, radio, outdoor or television entity in the U.S. We are always on the lookout for innovative people to help grow our brands, including iHeartMedia, Clear Channel Outdoor, Katz Media Group, Total Traffic & Weather Network (TTWN), Premiere Networks and RCS.

We are now hiring a part-time Promotions Coordinator.

As the Promotions Coordinator you will assist the promotions or marketing departments with daily activities that promote the station(s), clients or events.
• High school diploma; 4-year college degree preferred (emphasis in Communications, Advertising, or Marketing)

• Valid driver's license
• Excellent driving record
• Proof of insurability

• Coordinate and attend client meetings with sellers and sales managers as needed. Plan events and event logistics.
• Collaborate with multiple departments to create and execute promotions such as remotes, events, van hits and other street team activities from start to finish.
• Drive promotional vehicles.
• Perform basic office administrative functions and update station website.
• Conduct on-site promotions and handle clients and listeners.
• Set up, break down, and transport promotional event equipment as required.
• Prepare contest rules, waivers, and release forms for on air, digital, social media, and other contests.
• Supervise prize inventory and in-studio prize sheets, as well as awarding of prizes at events.
• Coordinate and oversee on-site appearances, remotes, and events.
• Responsible for all winner prize fulfillment and release forms.
• Manage projects from start to finish; assume responsibility and accountability for assignments and tasks.
• Advanced skills in Microsoft Office, Photoshop and social media platforms.
• Excellent organizational skills; ability to prioritize and effectively manage time.
• High work standards and degree of attention to detail.
• Proficient at problem solving and decision making.
• Actively listen; clearly and effectively convey information; demonstrate effective business writing skills; show excellent grasp of grammar.
• Exhibit good interpersonal skills; collaborate with others; maintain composure when faced with difficult situations and personalities.
• Must have the physical ability to stand for multiple hours and lift or move 40-pound objects.

iHeartMedia is an Equal Opportunity Employer and will not tolerate discrimination in employment on the basis of race, color, age, sex, sexual orientation, gender identity or expression, religion, disability, ethnicity, national origin, marital status, protected veteran status, genetic information, or any other legally protected classification or status.
12951