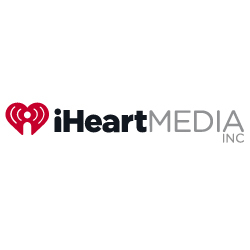 Senior Promotions Coordinator
Sorry, this job has expired.
Saint Louis, MO
We are now hiring a Senior Promotions Coordinator.

As the Senior Promotions Coordinator you will assist the promotions and/or marketing departments with daily activities that promote the stations, including organization of the promotions team, interacting with sales team on promotions, greeting listeners, etc.

Night/weekend/holiday availability is a must.

• High school diploma
• 4-year college degree preferred (emphasis in Communications, Advertising or Marketing)
• 1-3 years of experience in outdoor promotions and/or marketing and/or customer service.
• High work standards and degree of attention to detail.
• Excellent driving record.
• Creative mind a must.
• Self starter.
• Valid driver's license.
• Proof of insurability.
• Coordinate and attend client meetings with sellers and sales managers as needed to plan events and event logistics.
• Collaborate with multiple departments to create and execute promotions such as remotes, events, van hits, and other street team activities from start to finish.
• Drive promotional vehicles.
• Perform basic office administrative functions and update station web site.
• Conduct on-site promotions and handle clients and listeners.
• Set up and run audio and other types of equipment; hang banners and other staging elements.
• Record events (i.e. photos, videos, audio and social media measures for station promotions).
• Set up, break down, and transport promotional event equipment as required.
• Prepare contest rules, waivers, and release forms for on air, digital, social media, and other contests.
• Supervise awarding of prizes at events.
• Coordinate and oversee on-site appearances, remotes, and events.
• Responsible for all winner prize fulfillment and release forms, including monthly reports sent to corporate via business manager.
• Responsible for project management from start to finish; assume responsibility and accountability for assignments and
tasks.
• Actively listen; clearly and effectively convey information; demonstrate effective business writing skills; show excellent grasp of grammar.

• Advanced skills in Microsoft Office, Photoshop, and social media platforms (Excel experience preferred)
• Excellent organizational skills.
• Exhibit good interpersonal skills.
• Problem solving and decision making skills.
• Ability to prioritize and effectively manage time.
• Ability to collaborate with others and maintain composure when faced with difficult situations and personalities.
• Physical ability to stand for multiple hours and lift or move 40-pound objects.

We are an Equal Opportunity Employer.
16292