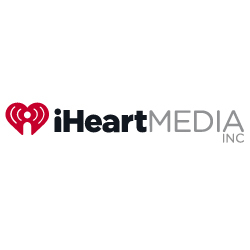 Sales Account Executive
Sorry, this job has expired.
Saint Louis, MO
We are now hiring a Sales Account Executive.

As a Sales Account Executive you will:
• Identify and develop new business opportunities.
• Keep and grow existing client relationships.
• Offer solutions that help clients achieve their business goals.
• Close business; meet set sales target.
• High school diploma. College degree preferred.

• 2+ years in media/advertising sales is preferred, but not required.
• SalesForce experience is a plus.

• Proficient in Microsoft Office suite and social networking platforms.
• Must drive their own vehicle with a valid driver's license and state-mandated auto insurance.
• Adept at prospecting and using effective consultative selling principles and practices.
• Negotiation and closing proficiency.
• Independent; self-motivated; competitive; assertive.
• Understanding of market dynamics, including demographics.
• Flexibility and creativity.
• Professional appearance.

• Identify and solicit new business; build and maintain a full pipeline of sales prospects.
• Service and grow relationships in existing base of clients.
• Identify client/agency needs and develop persuasive proposals to meet needs and opportunities.
• Deliver effective sales presentations.
• Steer clients based on market, platform, and station information.
• Maintain client communication and ensure client satisfaction.
• Monitor competition to continually find new account leads.
• Negotiate rates based on iHeartMedia's budgets.
• Work collaboratively with internal partners to drive revenue.
• Ensure prompt payments.
• Follow all station procedures for preparing orders, resolving billing issues, submitting regular reports regarding sales, pipeline lists, forecasts, and competitive analysis.
• Create effective marketing campaigns in cooperation with iHeartMedia resources.
• Generate revenue and meet/exceed established sales targets.
• Stress tolerance, especially with tight deadlines and financial pressures.

• Strong client service relationship-building skills.
• Strong problem-solving and analytical skills.
• Strong interpersonal skills.
• Persuasive communication skills: verbal, written, and presentation.
• Ability to plan and organize, set priorities and multi task in a fast-paced environment.

We are an Equal Opportunity Employer.
16289